KEEP UP WITH THE HOTTEST NEW TRENDS !
A Wedding Event Website that will allow you both to start sharing your New Life Together with others both locally and a far.
For many, a wedding is one of the biggest events in life. Making a wedding website is not only a fun part of planning your special day, but it adds another way for guests to get excited about the occasion.
Today, we're bringing you a carefully curated way to share with others about your up coming special day. All Miami Computer offers the very best wedding WordPress themes available from everywhere on the web. Our goal in compiling this list was to capture a variety of themes covering both classic wedding aesthetic and modern/minimal design.
Each and every Wedding website is custom tailored to the brides and groom desires and needs.
Please check out a few of the templates that we can use and custom tailor to fit your every desire.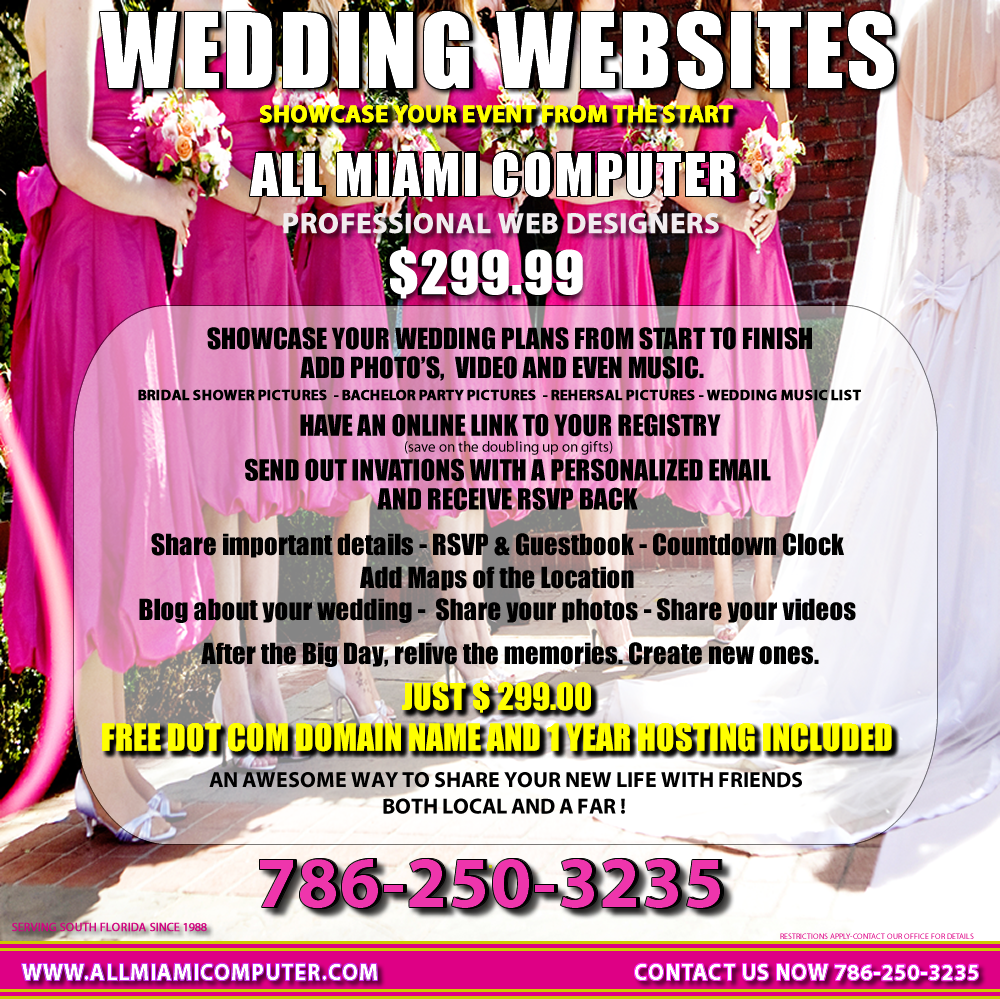 A FEW WEDDING TEMPLATES WE OFFER