GIVE A FRIEND A GIFT CERTIFICATE
All Miami Computer decided in 2014 to provide Gift Certificates for our client and their friends and it was such a big deal that we decided that we would offer gift certificates for websites year round and add some super bonus to it. Purchase your gift certificate today and have it personalized and sent via Mail to whom ever you have purchased it for.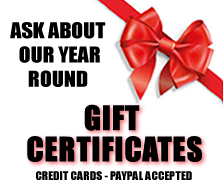 An All Miami Computer Gift Certificates makes the perfect gift for any friend or family member for what ever the Special Occasion may be for an awesome website for their business no matter what size they are or what industry they are in. We have Special Package gift certificate for just $ 400.00 plus tax that will cover a complete web design, free domain name and the first year of premium hosting free which also includes unlimited email accounts.
Add to that special gift a annual maintenance program for just an additional $ 99.99 and All Miami Computer Web Designers will kept their site up to date with any changes they may want or need for a whole year…. Now that's a class A gift certificate anyone would love to have.
Now we make it even easier to obtain this great Gift Certificate by accepting Credit Cards, eChecks and PayPal.