1 Year Free Hosting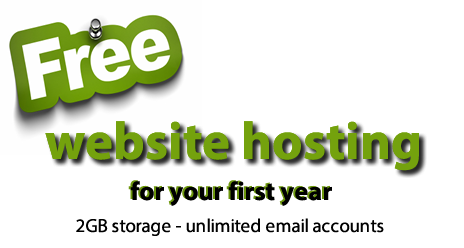 ALL MIAMI COMPUTER is an industry leader in providing top class web hosting services without advertising ads, pop ups or any other links ! There are no hidden costs, no adverts, and no restrictive terms. Lightning fast speeds, maximum reliability and friendly user support are just a few of the features you'll receive with ALL MIAMI COMPUTER services.
Most web designers are not able to offer free hosting for any amount of time due to their high cost however at All Miami Computer we own and maintain our own service and are able to offer free hosting and with out any form of added advertisement whatsoever other than what you want on the site.
At All Miami Computer we pride ourselves on the fact that we are able to offer 99.8 % percent up time on annual bases which is awesome in the rankings because of the largest worldwide companies can't even offer that.
We invite you to come on over and try out our hosting for a free 1 year period and you'll see what we mean we we say quality service.
CONTACT US TODAY 786-250-3235
What do you receive for free you ask ?
100% Absolutely Free WebSite Hosting For The First Year

Cost-Free Hosting ($0.00):

No Setup Fee, No Monthly Fee
Ads Free Hosting:

Ads Free

,

Banner Free

,

Link Free

2 GB Size Limit  on Free Hosting
Free Web Hosting

Storage:

Free Space
Free

Data Transfer:

Free Bandwidth
Free Domain Hosting: Free Hosting with New Domain Registration
Free cPanel: Multilingual Control Panel
Free Web Tools and Application Hosting
Free Image, Photos Album, Music Files and Video Hosting up to 2GB
Free E-Mail and WebMail Hosting with IMAP, POP3 and SMTP

FTP, CGI, PHP5, MySQL, PYTHON, ROR, CRON and

File Manager
Free Blog, CMS, Gallery, Forums, Social and Wiki Hosting
This and other great features are all included for the first year when you sign up for a new Professional Website from All Miami Computer.