THE VERY BEST MONTHLY SPECIALS THAT SAVE YOU MONEY !
Each month All Miami Computer offers "Monthly Specials" that we feel are designed to assist those both starting out in business and those who just need to refresh the site they have.
A Website is more than just pretty pictures and a few words, it's factual content, good search engine optimization and a user friendly format that allow customers to easily navigate through the site finding what it is they are looking for, and we do that on each and every site built and unlike other design companies we do it for free. "YES FOR FREE"
If you're seeking a new website but feel you can't afford it right now, then your not thinking of the future, for a Fresh New Website will pay for is self in short period of time bringing the traffic you desire.. 
DON'T HESITATE ANY LONGER, WE CAN CAN HELP WITHOUT BREAKING THE BANK !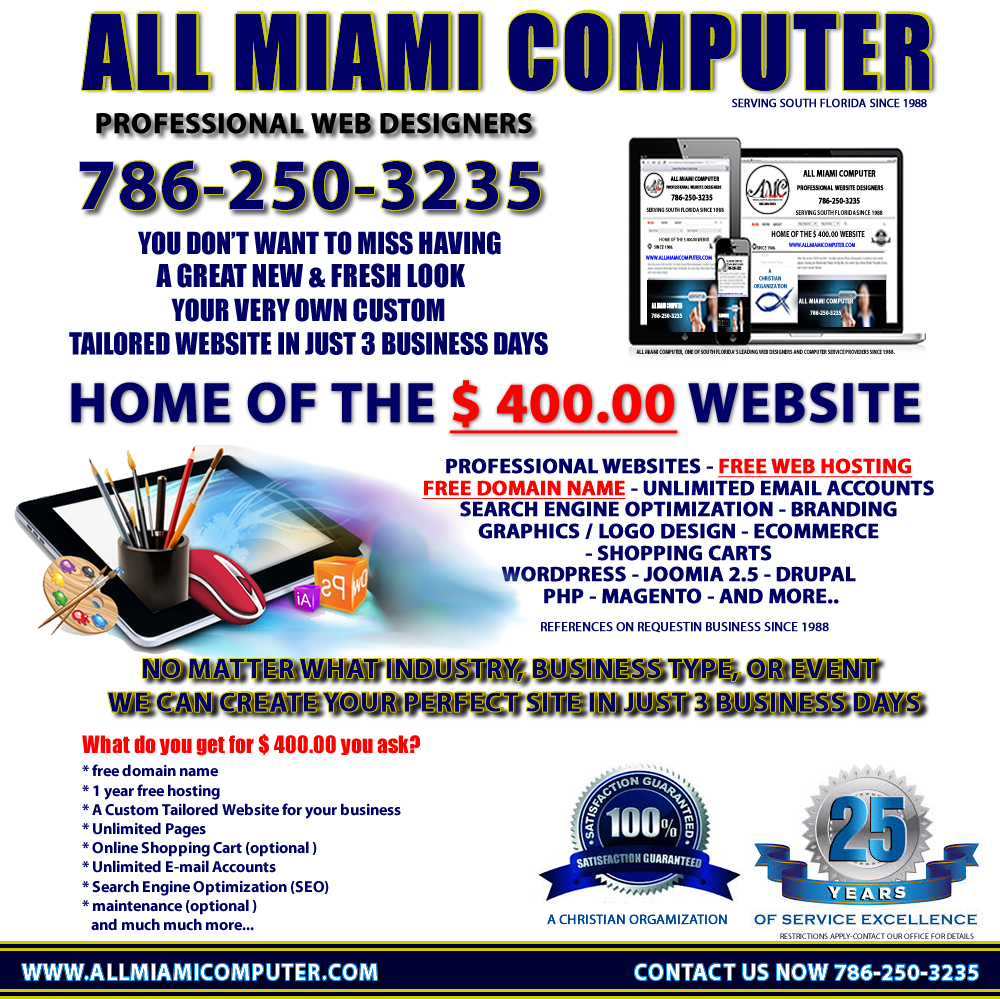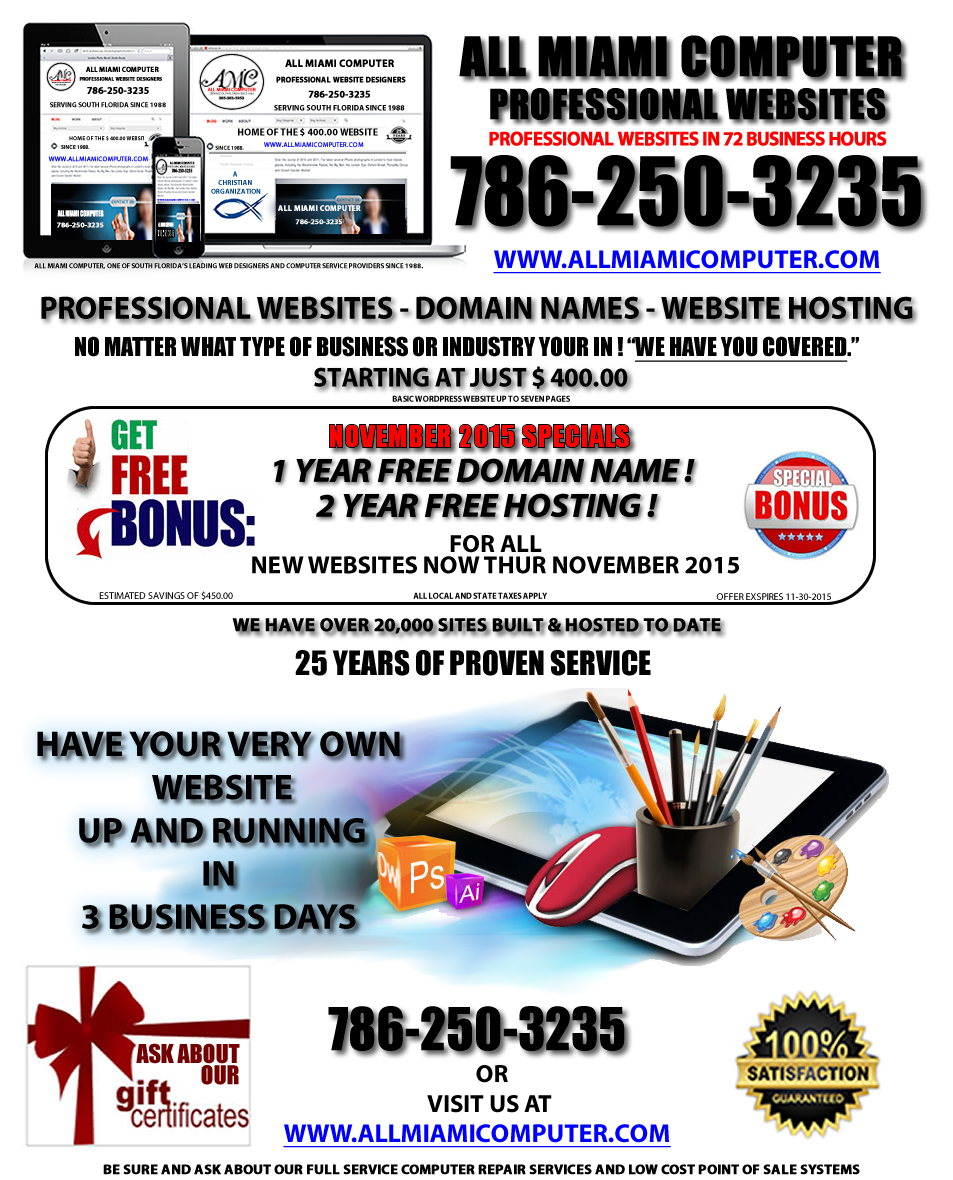 PLEASE NOTE THAT MONTHLY SPECIALS ARE SUBJECT TO CHANGE WITHOUT NOTICE. ANY AD'S POSTED HERE ON THIS PAGE WILL EXPIRE ON THE DATE STATED ON EACH FLYER. IT IS UP TO THE MANAGEMENT OF ALL MIAMI COMPUTER TO HONOR ANY SPECIAL PRICES SHOWN ON FLYERS AFTER EXPIRATION DATE. FOR FURTHER DETAILS CONTACT OUR OFFICE AT 786-250-3235 MONDAY – FRIDAY 9:00 AM TO 4:30 PM.