All Miami Computer
Professional Web Designers & Web Hosting
WITH OFFICES NOW IN MIAMI FLORIDA & HANFORD CALIFORNIA 
Welcome Future Client
We would like to express what a pleasure it is for AMC to be able to provide your firm with the most competitive scheduling and pricing for our professional services.
Please note that the paragraph below will show all of our detailed professional services, allowing your firm to better comprehend what we here at All Miami Computer  have to offer.
1. Complete Hosting Packages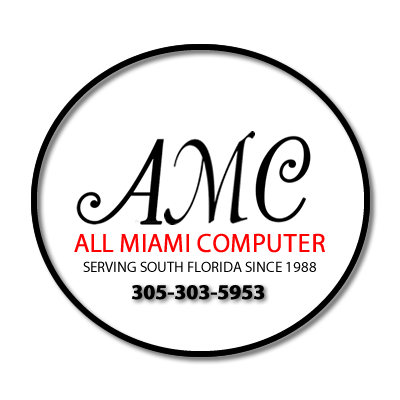 2. Expert Domain Name Research
3. Web Design " Standard and Interactive"
4. Custom Development
5. Search Engine Optimization " SEO"
6. Graphic Designs
7. Logo Creation, and Logo Enhancement
8. IT Services
9. Detailed Marketing Packages
10. Complete Branding
and much more !  
Complete Hosting Packages Starting at just $ 90 per Year
Starting with an exclusive Cpanel located on our server the customer can control the entire system, including universal easy to use installer to install the most popular script "Open Source" and private market, such as WordPress, Joomla 2.5, AbanteCart, OpenCart 1.5, PrestaShop, Drupal, Joomla, phpBB, SMF, Magento, WHMCS, MyBB, Dolphin, Moodle 2.8 and others.
Our servers contain video support in Multilanguage geared to assist everyone from the beginner to the expert levels make it easy, and less timely to complete a task when adventuring out on your own.
Our Email Services:
Our Services provide you with the ability to create unlimited professional email accounts from your domain name eg johnsmith@yourdomain.com, in whatever format your choose to utilize etc. for all your employees and staff.
You'll be able receive email directly to your private server, outlook, smart phone or any mail box delivery system you may be using.
Our System provides some of the most excellent tools for spam control built into the system and available at no extra charge to our clients.
You will have the ability to redirect email to other accounts in order to facilitate their delivery elsewhere for example: pepe @ yourdomain.com will redirect to julio@gmail.com
When using our service you will also have ability to automatically create encrypted passwords  for use of this service which is very important in today's required security needs.
Database:
The ability to create multiple databases with phpMyAdmin, to manage different aspects of the business with the
sole authority vested in the site technology, to classify and organize information optimally in the internet networks.
With phpMyAdmin, you can back up your data base whenever you like and if you want a future change in hosting from All Miami Computer to whomever, your work will safe secure and easily moved to any other company hosting , if you lose the data on your website or your system. We are one hundred percent compatible with the best service providers and will be able to assist.
FTP Accounts:
We also offer the Capability of creating more than one account FTP (File Transfer Protocol) which allows you to upload and download files to and from the server (and use it to store any additional documents you may need in your company) start out with 1500 megabytes of space, 1.5 gig, of space with the potential to increase space required or desired on demand, additional charges may apply depend on the package selected.
Sub-domain Accounts:
You will have the ability to install unlimited and multiple online applications under the same domain in different sub domains. Example: news.yourdomainname.com. etc
Expert Domain Research – $ 150 by Domain Name:
Normally the client, comes to us with a name already in mind or has purchased elsewhere that has to do with identity and their brand name, however if your business is a new idea, it sometimes is a great step and take advantage of our optional service and hire an analysis of keywords with industry and its local competition, this will ensure maximized exposure of your website, company and branding .
The Market Analysis is to find a domain name (including market analysis and keyword statistics, depending on the industry)and then purchase and register the domain that has the most effective potential for high exposure.
Web Design – Packages starting at just $ 400.00 (One Time Fee) 
We here at All Miami Computer offer a hundred percent custom web design, using the best tools in the graphic design industry  today, and all our logos and branding features are vector based, with high visual quality for all our online promotion.
All preprogrammed and certified html5 templates, saves a lot of time in developing and save you the client funds that can be used elsewhere, and at no extra charge to the client we offer  all our systems and modular's support  to the cloud technology, Here at All Miami Computer ,  all our programming systems are constantly reviewed and improved daily.3. PHP, jQuery, CSS3, HTML 4 or 5 are the most popular encoding methods we use in all our structures and are designed for organic positioning. (A professional template included for installation)
Custom Development – $ 45 per hour.
Back Office
In today's world it's very important to have a Back Office system in any website package, this gives us the following advantages.
The client can create multiple user accounts with different privileges, from administrator to simply subscriber. If your company has more than one employee who needs access to the web, as this is essential to protect sensitive content and info, and in addition this allows for updating the content by an assigned person.
Each additional programming module that has been installed can be edited and modified as per customer needs, in the same way you can activate the services, and in case of error, isolate the problem without affecting other services of the design. PHP, mSQL, Java Script, HTML5, XML, CSS (are the languages we handle)
Search Engine Optimization (SEO) – $90.00 per hour
Online promotion (organic SEO)
Normally this process should start before the website is one hundred percent ready for market, doing so is counterproductive because it means before appearing on network directories with incorrect or incomplete information. (The great advantage of our technology is that we can prepare any page within the web in Draft mode (only to be seen by the customer and the webmaster) once approved content is published, then at this time it is ideal for seo publication.
Another great advantage we have in our favor is the fusion between technology and the power of classical web. (this gives us immense power if we have a good content on our website) that depends on the project and the client
Organic SEO package is renewed month by month, "Complexity According to negotiate Market
Market Analysis
Design strategies
Study of direct competition.
The ideal is to combine SEO (organic) with (private)
Example: Google, Yahoo, Bing marketing strategies analysis and keywords
Note: Private Seo prices depend on the market and the level of competition in each market and the prices of the service provider
Graphic Design – $25 per hour
With over 20 years of experience in the graphic arts industry, including, awards and citations, we can create any kind of graphic art that exceeds industry standard formats, from ads, magazines, banners, logos and business cards.
We professionally print a vast variety of items for customers, like flyers, business cards, and all with the lowest possible pricing and quality and speed of service in mind. Prices vary according to material, size and quantity.
Here at All Miami Computer we are able etouch (Photoshop) any photograph and restore the image digitally all at a price you can afford
Professional IT Services  
 1. Installation of networks (Wifi – Cable)
2. Clean Virus (Personal Computers and Servers)
3. Installation of CCTV systems and cameras
4. Complete Systems Analysis
Packages
Purchase domain  (Included certificate Whois Privacy) $ 15 (Annual)
Hosting – (Storing files and ensure
Super-System Administration) $ 90 (Annual)
Professional Installation System
(Back Office, Professional Template, Email, FTP, Databases, automatic backup 24/7)
Custom Web Design starting at just $ 400.00 (onetime payment)
(Includes logo in vector format, home, about us, contact us, maps, social media connections, multiple users back office administration – full and custom control)
Custom Web Design Shop $ 1,500 (onetime payment)
(Includes logo in vector format, home, about us, contact us, maps, social media connections, multiple users back office administration – full and custom control 15 products, connection to paypal, automatic inventory control)
All Miami Computer  is a company that has specialized in designing a safe and fun way to manage web content, without losing power when customizing any detail by professionals in the business for more than twenty five years
We invite you to contact us today and schedule an appointment so that we can get started right away on your new fresh and exciting web design packages
All Miami Computer  merges all these concepts We are one hundred percent compatible with:.

Thanks for trust in All Miami Computer