RETAIL / WHOLESALE / ONLINE STORE WEBDESIGNS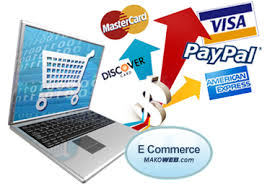 When it comes to retail / wholesale  ecommerce development, our goal is to place your products in front of your target customer and make it as easy as possible for them to make a purchase. We achieve this by developing ecommerce solutions tailored to fit your business. Our professional business analysts work directly with you to understand your company's needs and growth plan, resulting in an ecommerce website that drives your business and increases your online presence.
At ALL MIAMI COMPUTER, we are much more than just an ecommerce development company. We have experts in custom Point of Sale Systems, Digital Marketing and web and graphic design, who work together to create aesthetically pleasing and highly-functional ecommerce websites that will get found by your target audience.
Our digital marketing team, specializing in content writing and search engine optimization (SEO), works to ensure your website is visible for relevant searches and delights your visitors once they get there.
Couple this with a web design professional specializing in responsive design, developing websites that function fully across desktops, tablets and mobile devices, and you truly receive a full range of services.
Your success is our business. Tell us your vision and expectations for your web store via a short interview,  and we'll start building.
Track your future store in-progress.With 24/7 access to your online Design Manager, you can view sales, send invoices and receive feedback.
Let us keep your store current. Our staff will make up to 6 hours of updates during your first 12 months, at your request for a small fee that won't break the bank.
No hidden fees. With our Website Design Service, you pay a one-time fee to build your site and a that includes free annual hosting for the first year. Everything else is included, so there are no surprises.