To pay online using PayPal, place your mouse on your name and click on it.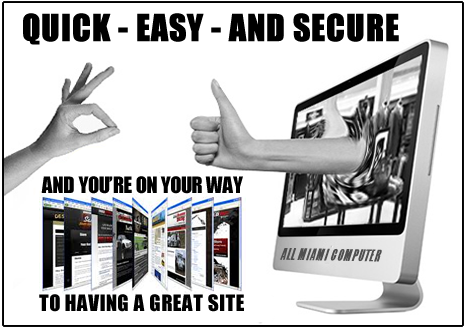 Once you have selected and clicked on your name, the current statement will appear. You can click any where on the invoice / statement and PayPal will open automatically for you showing the amount due.
Thank you for using our online payment service.
If you should have any questions please contact our office. 786-250-3235
We are proud to use Paypal as it is one of the world most secure payment processing systems providing protect for both the buyer and seller for any transaction.
By selecting the option for paying online you may be charged an additional fee per transaction imposed by credit card / paypal account you are using.
Why does my name and invoice have to appear on this page for me to click on ? Very simple, each web design and site requirements are often different and where some require more and then some less the cost may vary from client to client depending on these needs.
Your name and invoice to include any and all private information is kept secure and password word protected.  You will be assigned a password to use when accessing your invoice and statement. Once payment is received your name will no longer appear here on this page.
YOUR NAME WILL APPEAR HERE: