EVENT AND PARTY PLANNERS
Can an Event Planner ever Have Too Many Clients?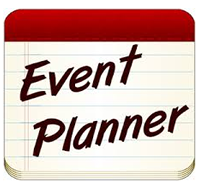 We don't think so.  That's why your new website will improve your promotions and allow your business to grow. Whether you are an event promoter or party planner, All Miami Computer can develop a custom tailored website for you that is professional, elegant and yet affordable and full of rich content that reaches out to your potential clients with the proper verbiage, photos and video.
SHOWCASE WHO YOUR AND WHAT YOU CAN WITH A AWESOME WEBSITE!
When we develop your website, it will:
Provide full details of your services no matter what they may be

Offer answers to common questions about events and planning (saving you time on the phone !)

Shows your prospective clients that you and your business is reputable, qualified and able to produce the level of event they are expecting from you 

A testimonial page that allows potential clients to read positive testimonials from others on your performance and skills. 

With a Fresh Active Website you'll stay a step ahead of your local competitors. 
While most web designers can only build a website, we have the concrete experience to promote your site well on search engines like Google, Yahoo, Bing and many more. 
We develop and market websites for:
Event Planners – Wedding Planners – DJ's – Corporate Party Planning Businesses – Cake and Catering Businesses – Party Rental Suppliers – Face Painting – Private Bar Setups – Bounce House and Rides: Pony and Horse Rides – and so much more. 
The Next Step in Your Plan.
Now that you know what we do, we invite you to contact us today at 786-250-3235.  We have designed and hosted over 20,000 websites nationwide since 1988. The cost of design services ranges from $400 and up which include free web hosting and free domain name depending on your detailed needs and desires. Protected by our complete satisfaction guarantee you'll know after talking with us that we are the design firm for you. 
So that you don't lose out on any new business this Holiday Season by not having a professional website, please call us at 786-250-3235 now or email us for your free personal quote. 
Basic 9 page WordPress website with free domain name and one year free hosting which also includes Search Engine Optimization is just $ 400.00
Annual Maintenance Service Program:
This is where we continually keep your website up to date with any changes, Photo's, Video and content on a weekly, Bi-weekly or Monthly bases which allows you to keep that fresh look and feel.
Annual Service Agreements start at a one time fee of just $ 150.00 per year.
ANY QUESTIONS, FEEL FREE TO GIVE US A CALL !